The Barranca de Huentitán is a canyon that was dug by the "Rio grande de Santiago". This place is ideal for hikers and nature lovers. The circuit of this hike starts with a descent on a 4.5 km zigzagging trail.
When you arrive in the hollow of the canyon, you are 500 meters lower than where you started. An important point of the hike is the "el Arcediano" bridge which was built in 1893 and was once used as a gateway to Guadalajara.
Throughout this walk, you can enjoy the beauty and calm of nature. If you are lucky, you could even observe vultures.
At the end of the route, you will obviously have to climb up to the top of the canyon to reach the finish point. You will therefore have the choice of taking the same type of path as to go down or up via railway rails, which are of course no longer used today.
.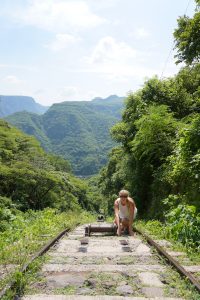 .
After the hike, you can rest at the viewpoint of the "Mirador Huentitan" . This place has the shape of a half amphitheatre, perfect for contemplating the view. To get to this point, you can take buses 66, 80, 80, 80B and 603A.
Feel free to use the Moovit application to plan your itinerary. Concerning the location of the Barranca de Huentitán, it is located in a different place from the viewpoint. However, these two places are not far from each other. To get to Barranca, you can take the bus 603-A, 80 and 80B.
.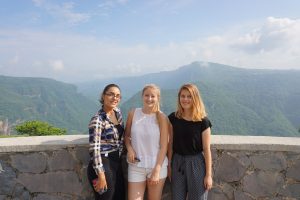 Our tips:
-Wear comfortable clothes and sport shoes
-Take a bottle of water
-Bring with you a snack
-Don't forget your camera
-Start the hike early in the morning like this, you don't have to go back up when it's hot
.
Important information:
-Around 3h30 and 4 hours to go until the river
-A descent on a 4.5 km zigzagging trail
-Nice point of view on the river half of the way
If you want to do sports in Guadalajara this articule is for you: https://www.conexionmexico.com.mx/donde-hacer-deporte-al-aire-libre-en-guadalajara/